How Steam Clean Makes Carpets More Sanitary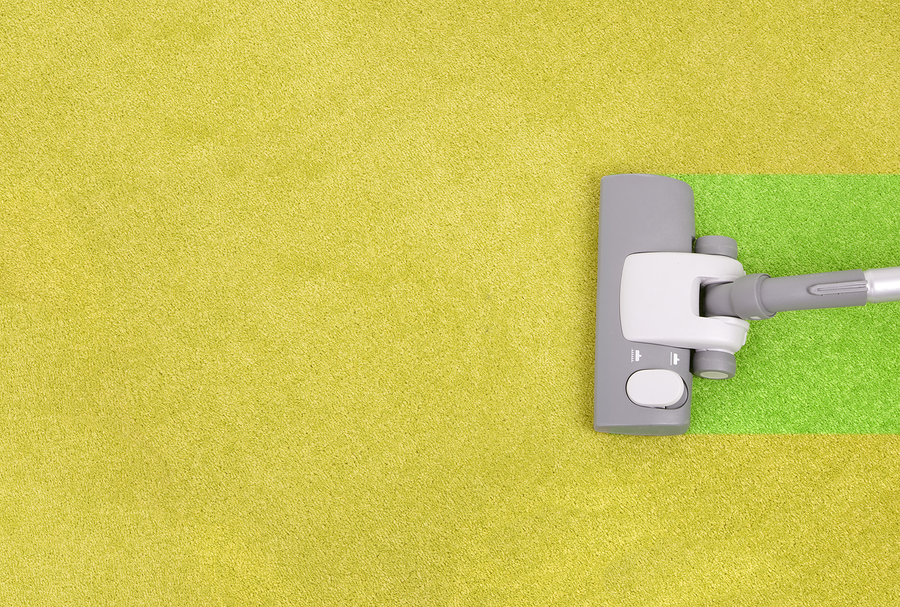 The EPA estimates that the average person spends 90% of their time indoors.  Given the large amount of time spent inside, it is crucial that these indoor environments be healthy and sanitary.  An important part of making an indoor space sanitary is thoroughly cleaning any carpets in the space to remove the allergens they may contain.
The most effective way to clean carpets is with hot water extraction, also known as steam cleaning.  Steam cleaning removes debris from the deepest layers of the carpet and can kill dangerous allergens including bacteria, fungi, and viruses.
This article will delve deeper into the risk posed by unsanitary carpets and the steps that can be taken to keep your indoor environments healthy.
The Risk Posed by Unsanitary Carpets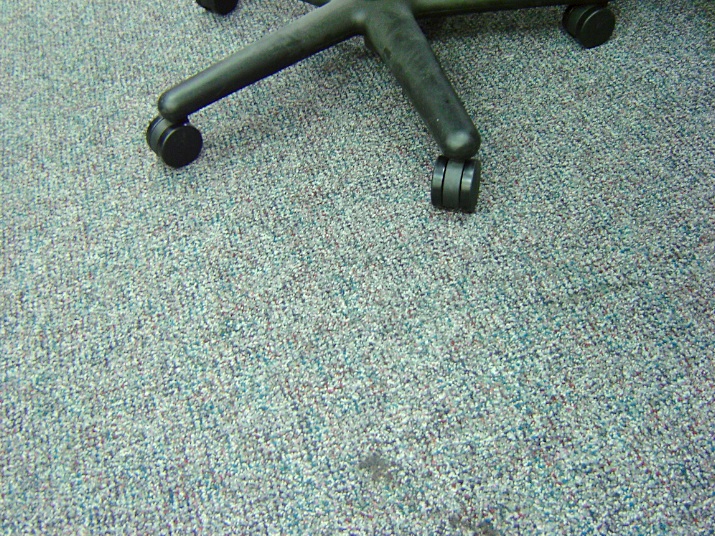 The Institute of Inspection Cleaning and Restoration Certification (IICRC) suggests that there may be as many as 100 times more pollutants indoors compared to outside.   Many of these pollutants reside in the fibres of your carpet.  When dirty carpet is disturbed, those pollutants can be launched into the air and inhaled, potentially leading to health problems.
The IICRC considers regular vacuuming and spot cleaning to be essential steps for prolonging the life of your carpet and removing debris from its surface.  However, they suggest that steam cleaning is also required to remove debris which may be trapped in the deeper layers of the carpet.
Some of the substances that may be trapped deep inside dirty carpet include dust mites, dander (animal skin cells), hair, mould spores, plant pollen, bacteria, viruses, bugs, animal droppings, chemicals, and fungi.
Many of these substances are allergens which can cause a range of health problems including allergic rhinitis, asthma, and hypersensitivity pneumonitis.  Chemicals trapped in your carpet can also be very dangerous, particularly for animals and young children.
How Steam Cleaning Works
Steam cleaning pushes hot water into the deepest layers of the carpet before immediately removing it.  The hot water dislodges and dissolves debris in the carpet before sucking it back into the vacuum cleaner.
In some cases, carpet is preconditioned with an alkaline agent to help the steam cleaning detergents remove stubborn stains.  The alkaline solution is simply sprayed onto any stains in the carpet and scrubbed in using a brush.  The alkaline solution is usually washed  out so the carpet is brought back to normal pH levels before steam cleaning.  The solution used to perform this step is completely non-toxic and biodegradable.
Because the water is hot, it is very effective at killing bacteria, dust mites, and germs in your carpet.  Hot water extraction is also effective at removing chemicals from carpet, particularly when used in conjunction with a detergent.
In addition to making your carpet more hygienic, steam cleaning dramatically improves the appearance of the carpet and can improve its lifespan.  Unlike over-the-counter chemical carpet cleaners, steam cleaning will not discolour your carpet.

Steam cleaning can also be performed with hot water only or with green cleaning products if you are concerned about chemicals in detergents.
Using a Professional Janitorial Cleaning Service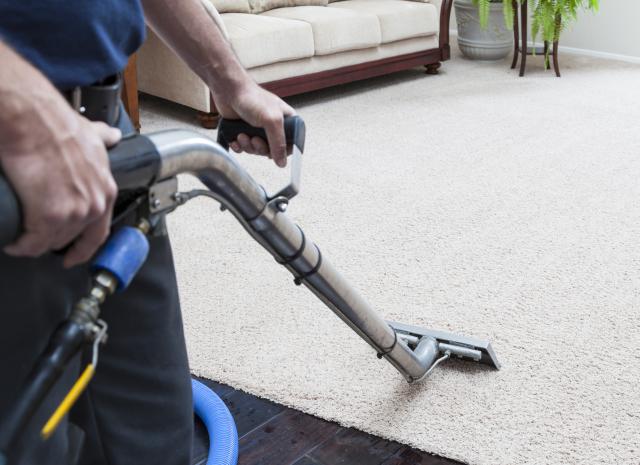 While it is possible to rent a steam cleaning machine, better results are obtained by hiring a janitorial cleaning service that specialises in steam carpet cleaning.  They have industrial cleaning equipment and years of experience cleaning carpets.
In some cases, janitorial services use a steam cleaning vehicle, where the steam cleaning device is located inside of a van or a truck.  Hoses are passed from the vehicle into the building.  For large buildings with many rooms, they may use smaller steam cleaning machines on wheels.
Professional janitorial services can advise you about the types of cleaning solutions available and give you more information about the steam cleaning process.  By ensuring that the carpet in your home or workplace is hygienic, you can greatly reduce the risk of occupants falling ill.
Sources
The Inside Story: A Guide to Indoor Air Quality | Indoor Air Quality (IAQ) | US EPA. (2016). Epa.gov. Retrieved 21 May 2016, from https://www.epa.gov/indoor-air-quality-iaq/inside-story-guide-indoor-air-quality
Why Steam Cleaning Carpet Is A Leading Alternative?. (2016). Iicrc.org. Retrieved 21 May 2016, from http://www.iicrc.org/why-steam-cleaning-carpet-more-sanitary-a-150.html