Why vacuuming is just not enough to keep a carpet clean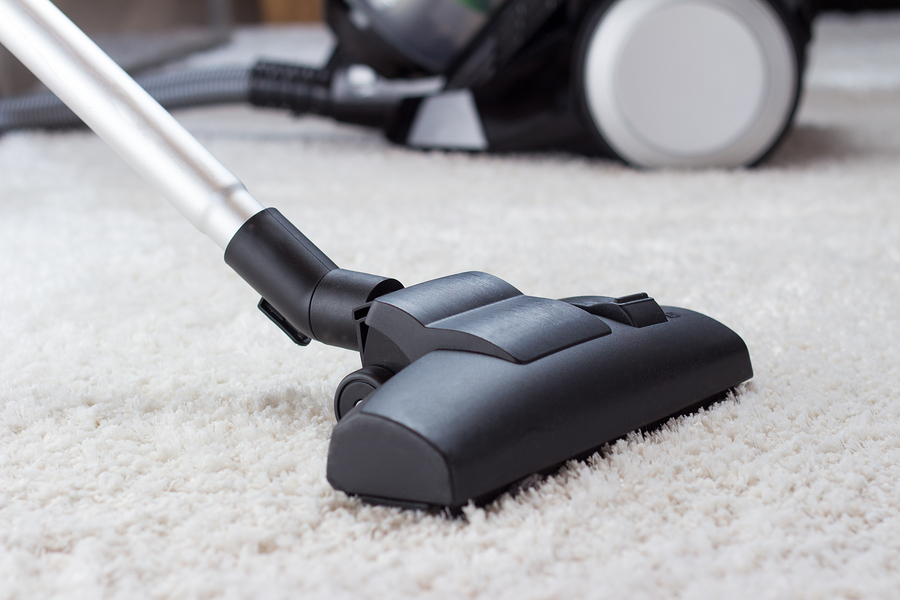 If you have a carpet then you have a vacuum cleaner – well most of us do. Most of them see daily use as they run across the busy areas of the home picking up fluff and pet hair. For many house proud people they insist on shoes not being worn in the house in order to keep their carpets looking at their best. They even use rugs and carpet runners to prevent the busy areas getting dirty but is any of this enough to prevent your carpets getting really dirty?
Dirt gets into the carpet
Even in the best kept houses a carpet still gets dirty and regular floor cleaning is required despite the best efforts of those who try and keep it looking new. Imagine how the build-up of dirt is significantly increased when it comes to a commercial premises? We don't get told to take our shoes off at the entrance to our place of work, well unless it is a nursery or medical facility that insist on us wearing shoe covers to keep the floors clean and hygienic. Most of the time we just walk straight in carrying whatever we have bought from outside on the bottoms of our shoes. When it is raining outside we may give our feet a quick wipe as we walk into the building but ordinarily it rains, we walk in hurriedly to get back to our desks and continue with our work. The dirt gets walked into the carpet and then the process is repeated by the entrance of another colleague.
Over the course of a day an office or commercial carpet takes a lot of punishment. Vacuuming may remove the surface mess but the damage is already done. The dirt has sunk down into the fibres along with the germs and no amount of vacuuming will remove it – it's time to call in the professional floor cleaners.
A wet and dry vac machine
In the home every 12-24 months, or maybe more often, we should be deep cleaning our floors and carpets. With such small areas to cover it doesn't take long and a room can be cleaned and dried in a day with no need to worry for another year or so. In an office, or other carpeted commercial premises, this method will just not suffice. Carpets must be deep cleaned more regularly with carpet and floor extractors that use a water extraction method to clean the floors ensuring that it gets deep into the fibres to remove all of the dirt and grime. This attention to cleanliness is good for the health of your staff who might suffer with allergies and it helps to prevent the spread of nasty germs. Carried out regularly it makes the offices smell nice and the carpets maintain their colour.
The quality of the air
In businesses like hotels where carpets feature heavily throughout and are a living area for many, even if just for a short while, it is really important that regular deep floor cleaning takes place. It is really important in hotel rooms especially to keep the indoor air quality good. As well as regular vacuuming, shampooing and deep cleaning it is also important to keep the rooms ventilated. Open the windows when possible and allow fresh air into the room. Another thing to consider is how the carpets are cleaned. Frequent exposure to water can make the carpets damp and this will lead to mould and mildew if not dried properly. If your carpet is going to be regularly cleaned you need to make sure it is also dried. The spores that are released from mould and mildew can lead to health problems not to mention the damage that they do the carpet. If you are concerned about mould and mildew in your carpets you can test them to check for the presence of mould or mildew.
Professionals with the tools for the job
If in doubt get in the professionals. If you manage or own a commercial premises you should be looking for professional commercial cleaners to take care of all aspects of your cleaning especially floor cleaning. If you have a premises with carpets then you need someone who knows what they are doing and that have the tools to carry out a thorough and effective job. Ask them how they treat carpets and what their maintenance and cleaning schedule would be.
Sources
Everyday Health, Retrieved Aug 2016, Indoor air quality – the trouble with carpeting
http://www.everydayhealth.com/healthy-home/indoor-air-quality/tips/is-your-carpet-the-culprit.aspx
Inspectapedia, Retrieved Aug 2016, Carpet Mould test
http://inspectapedia.com/mold/Carpet_Mold_Test.php